Meet our Franklin Optometrists!
With over 65 years of combined experience and a wide range of ophthalmic specialties, Dr. Jeffrey L. Morrill & Associates is the area's leading optometry group practice. Our goal is to help your family make the most informed eye care decisions and protect their vision for years to come with the most advanced eye care available.
Visit our practice today and experience the comfort and confidence our patients feel when they leave our office.
---
Dr. Michael Pfeffer
Dr. Michael Pfeffer obtained his Doctor of Optometry degree from the New England College of Optometry in 1994. After serving as Chief of Optometric Services in Oklahoma, Dr. Pfeffer came to Franklin to work at Jeffrey Morrill and Associates in 1996. In 2018, Dr Pfeffer took over ownership of the practice after Dr. Jeffrey Morill's retirement. Dr. Pfeffer is capable of managing ocular eye diseases such as cataracts, macular degeneration, glaucoma and diabetic eye problems. He also performs routine eye exams, soft and hard contact lens fittings and is involved in our co-managed programs with local ophthalmic offices.
Dr. Pfeffer resides in Wrentham with his wife and three daughters.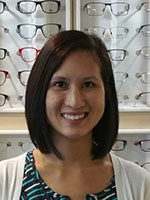 Dr. Lily Collette
Dr. Lily Collette joined Jeffrey Morrill and Associates in 2015. She received her Bachelor's of Science from the University of Massachusetts Amherst in 2010. She then received her Doctor of Optometry in 2014 at Western University of Health Sciences in Pandora California.
Dr. Collette performs routine eye exams and soft contact lens fittings. She also is capable of managing ocular diseases such as cataracts, macular degeneration, glaucoma and diabetic eye problems. She also provides consultations for laser vision correction.
In her spare time, Dr. Collette enjoys baking and spending time with family.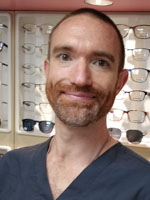 Dr. Graham Stetson
Dr. Graham Stetson joined Dr. Jeffrey Morrill & Associates in July 2020. He received a B.S. in Business Administration from Ohio Dominican University in Columbus, OH. After 14 years as a Licensed Optician, he earned his Doctorate in Optometry as well as an M.S. for his research on dry eye from the New England College of Optometry in 2019. Dr. Stetson then completed an Ocular Disease residency at the Boston Veteran's Affairs Medical Center, Brockton Division.
Dr. Stetson conducts comprehensive eye exams to assess and manage ocular disease and refractive error, including cataracts, macular degeneration, diabetic eye disease, glaucoma, and amblyopia. He also performs soft and rigid contact lens fittings, provides consultations for refractive surgery, and works with other physicians to co-manage complex ocular and systemic conditions.
Dr. Graham Stetson spends his free time with his family and enjoys gardening, woodworking and home improvement.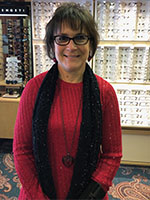 Suzette Giguere
Suzette has been with the practice for 20 years and as an Optician, enables the office to offer our patients the best possible options available. Her knowledge of lenses and how they can best be utilized for your particular situation is second to none. One of the aspects that Suzette excels at is the ability to see the shape of a face and to know the style of frames that would look best on a person.
Suzette has an amazing ability to listen to patients and to know exactly what their needs are and what is important to them in their daily living. Once she establishes the patients' needs, she has knowledge of all the options available for the patient so they will have the optimum results from their lenses. With the increasing frequency of new technology released, you must have an Optician who has up-to-the-minute knowledge of the latest advances in lenses and Suzette has this covered expertly.
To demonstrate her knowledge and patient care, as a courtesy to our patients, Suzette has made it a priority to know as much as possible about your insurance plan so she can help patients get the most from their coverage.
Call today for an appointment - 508-528-2040 or request an appointment below!
Dr. Morrill is wonderful! We've been taking my brother, who has Down's Syndrome, to him for many years. Dr. Morrill is not only very engaging with him, he shows such genuine caring and concern for him. He has such patience to provide a thorough exam and we wouldn't take my brother anywhere else for his eye care!"
— Mary J.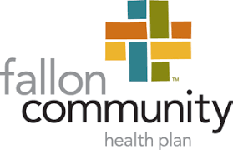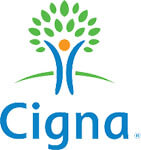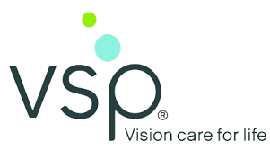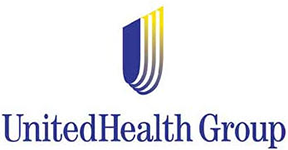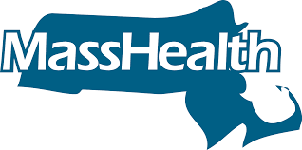 Always check with your Insurance Company to make sure this office participates in your individual plan. We do not participate in all plans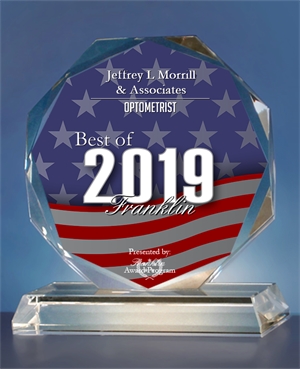 Contact Us

508-528-8644 (fax)
office@morrilloptometry.com
Hours of Operation
Mon-Thurs 8:00am-7:00 pm
Friday 8:00am-4:30pm
Hours may change under certain circumstances